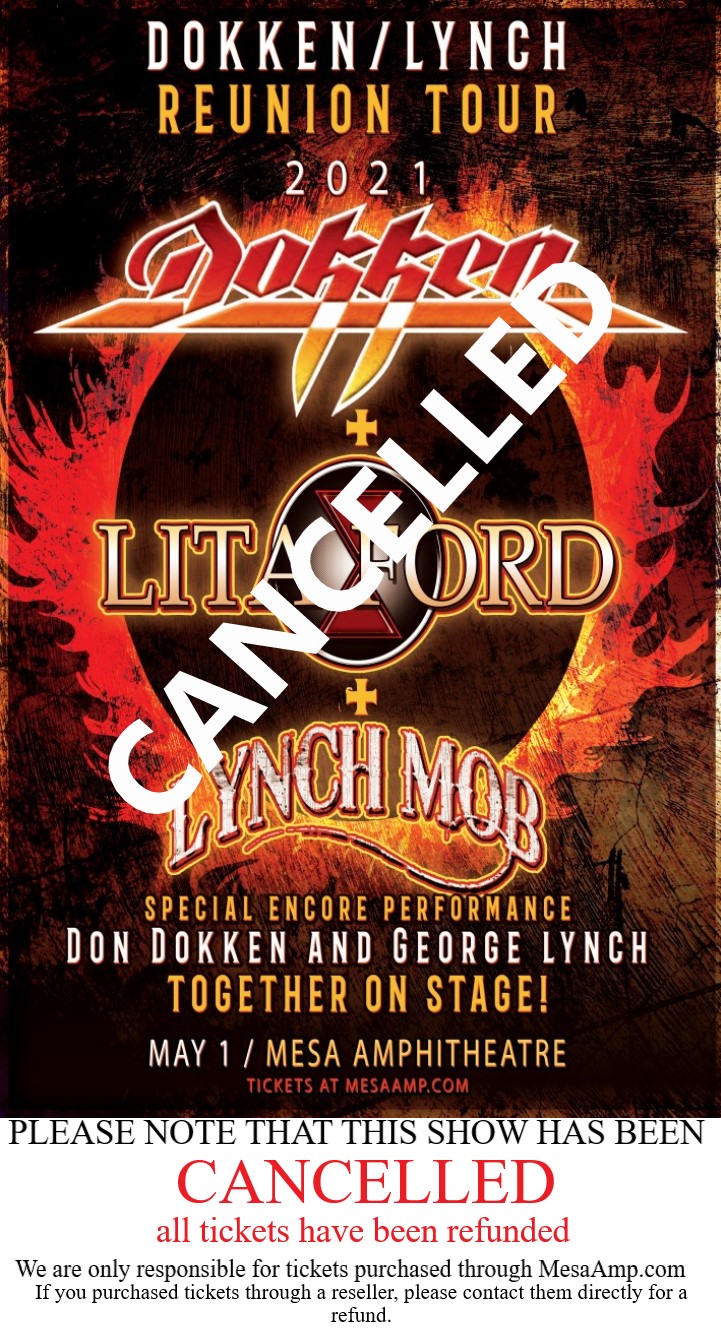 SHOW CANCELLED
Saturday, May 1, 2021
All tickets purchased through the Mesa Amphitheatre have been refunded.  
Mesa Amphitheatre is only responsible for tickets purchased through Mesa Amphitheatre. 
If you purchased tickets through a reseller, please contact them directly for a refund. 
MESA AMPHITHEATRE
 PRESENTS
Dokken
 Lita Ford 
Lynch Mob

______________________________
IF YOU ARE REQUESTING A REFUND
IT MUST BE DONE IN WRITING TO MESAAMP@MESAAZ.GOV
YOU MUST INCLUDE THE ORDER NUMBER , NAME ON THE ORDER AND REASON FOR REFUND
click on the email address above
______________________________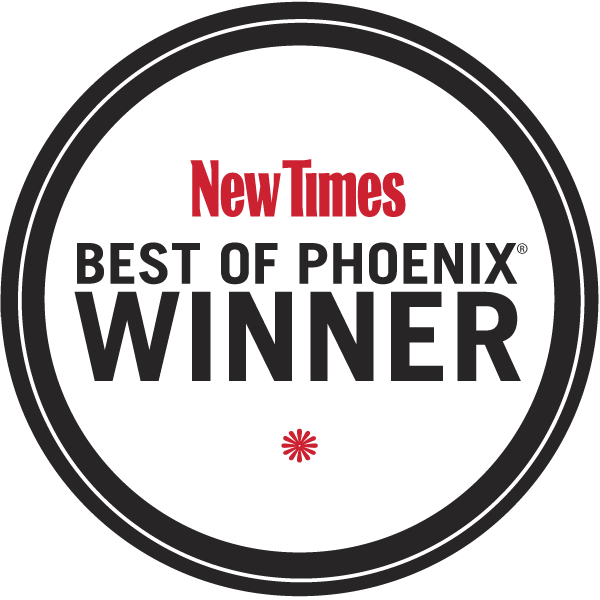 are currently unavailable.
 
On-line orders are available 24-hours a day.
Contract the Mesa Ampitheatre at:
mesaamp@mesaaz.gov
Please allow 48-72 hours for a response
___________________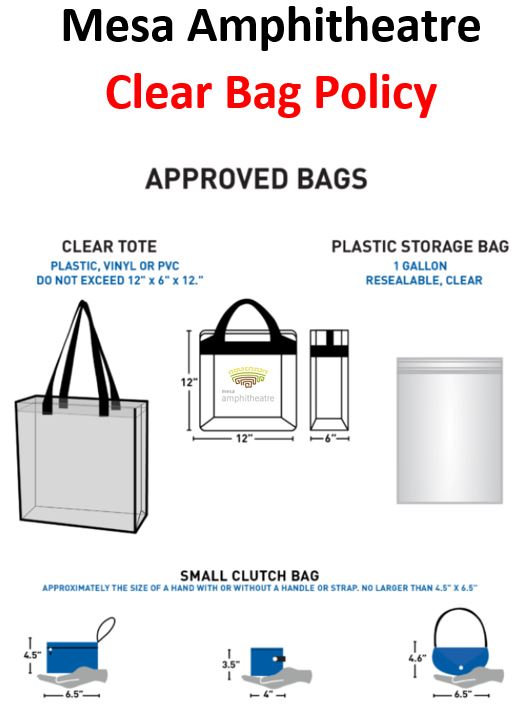 Exceptions will be made for approved medical bags or equipment, which will be inspected by security prior to entering.