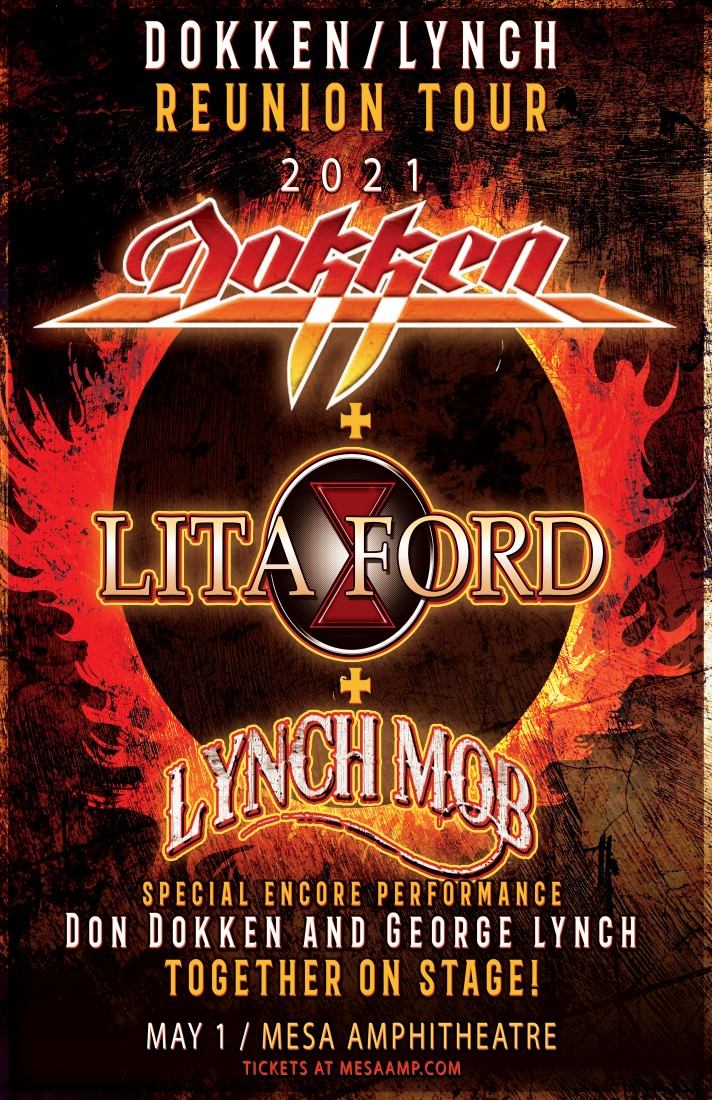 *New Date* 
Saturday, May 1, 2021
All tickets from the original date
will be honored for the new date
MESA AMPHITHEATRE
 PRESENTS
Dokken
 Lita Ford 
Lynch Mob
______________________________
ALL Tickets purchased for the original date of April 25th 2020 will be honored for the new date.
If you are unable to attend the May 1st 2021 event Deadline for refund Tuesday, May 26th 2020, for refund in full.
Refund request MUST be done in writing via email.
IF YOU ARE REQUESTING A REFUND
IT MUST BE DONE IN WRITING TO MESAAMP@MESAAZ.GOV
YOU MUST INCLUDE THE ORDER NUMBER , NAME ON THE ORDER AND REASON FOR REFUND
click on the email address above
______________________________
General Admission:
$50.00 

+ Tax & Service Fees

 
Tickets are the same price online
as they are at Box Office window
Mesa Amphitheatre Policies & FAQ

This is an outdoor venue
This is a general admission venue with no fixed seats.
Restricted Items include*: blankets, cushions, towels, chairs, strollers, coolers or weapons
NO outside food & beverages allowed into venue
Rain or Shine | Everyone that attends must have a ticket | Alcohol with 21/ID
Additional Service Fees and taxes may apply.
ALL Ticket Sales are FINAL.
Tickets are 
nonrefundable
 unless event is canceled and not rescheduled/relocated.
NO RE-ENTRY is premitted for this event
One 20oz. sealed bottle of water per person is permitted
Concessions are available inside the Amphitheatre
*for a complete list of permitted and restriced items please visit
our FAQ page
ALL concerts end at 10:00pm due to a city wide noise curfew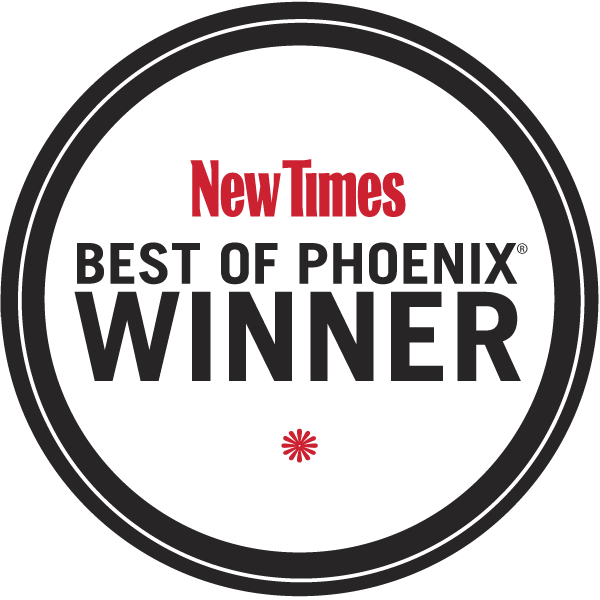 Mesa Amphitheatre ranked one of the Best Outdoor Concert Venues!
___________________
Hours of Operation 
Monday - Friday 
9am - 4pm
Closed Weekends & Holidays
Box Office:
480-644-2560
___________________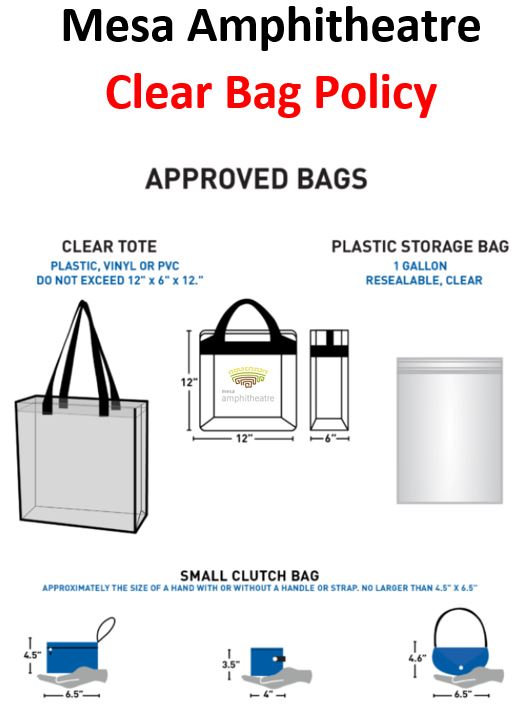 ___________________
CLEAR TOTE
DO NOT EXCEED 12" x  6" X 12"
SMALL CLUTCH
DO NOT EXCEED 4.5" x 6.5"
OR
DO NOT EXCEED 3.5" x 4"
OR
4.6" X 6.5"
___________________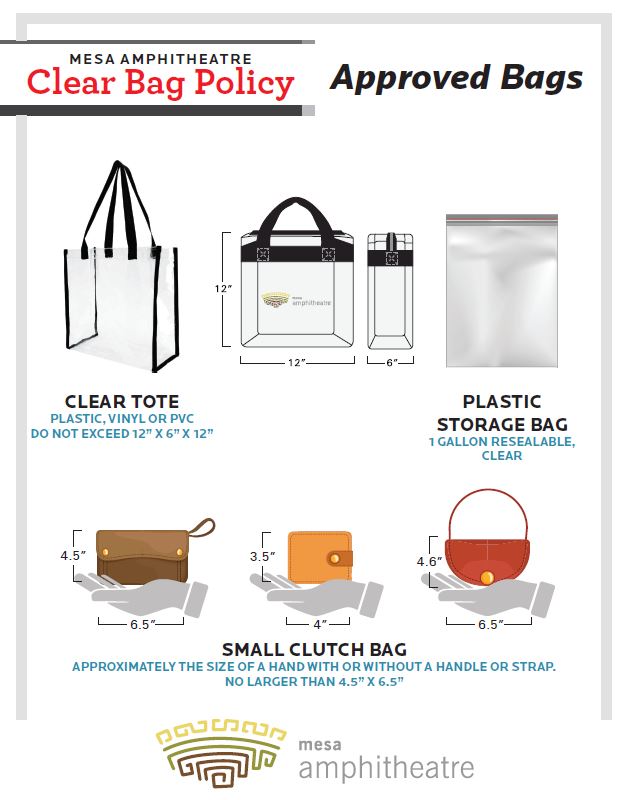 Please note: Clear Bag Policy
Effective October 1, 2018, the Mesa Amphitheatre has implemented a clear bag policy. 
Approved Bags:
**A clear plastic, vinyl or PVC bag that does not exceed 12" x 6" x 12" (such as a Ziploc or Hefty bag).
**Small clutch bags, not to exceed 4.5" x 6.5" (approximately the size of a hand) with or without a handle or strap, also can be taken into the venue, and will be inspected by security prior to entering.
Exceptions will be made for approved medical bags or equipment, which will be inspected by security prior to entering.